World Basketball Manager Tycoon
A free Sport Manager Game

In WBM Tycoon, as the Club Owner you must generate (or loan) the necessary funds in order to expand the club's facilities, raise the financial level and improve the team's roster.
And as you remain the Manager you are still in charge of the Player's training program and when the match day comes, you have to select the team lineup, create the most appropriate strategy and find the way to victory by countering the opposing manager's plans.
The game is available in the following languages:



English, French, German, Greek, Italian, Lithuanian, Polish, Portuguese, Russian, Spanish, Serbian and Turkish.


Latest News
November 3, 2016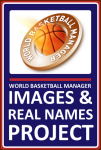 Real Names patch + Real Teams' logos and Players' photos offered by a WBM Fan site!
While reading the fans forum we came across this great WBM fan site
All WBM users should visit this site as it offers a free download of Teams' logos, Players' and Managers' photos (14.326 images included!). They also offer the famous Real Names patch.

May 4, 2015


Version 1.1.15 is available for download!
The new version includes a major data and tournaments update.
Also there are 5 new leagues included. Philippines, Montenegro, Polish 2nd Division, Greek 3rd Division and Cyprus 2nd Division. So the game now includes a total of 104 National and International tournaments!
July 29, 2014
WBM Tycoon Polish Patch Released
This patch fixes some mistakes in the Polish translation of the game. Just run the program.
Notice that you will have to start a new game in order to see the changes in the translation.
July 16, 2014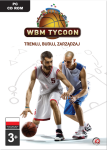 IQ Publishing will release WBM Tycoon in the Polish market.
The company will release both CD and digital version of the game in the Polish language.
The release date is set for July 20, 2014.